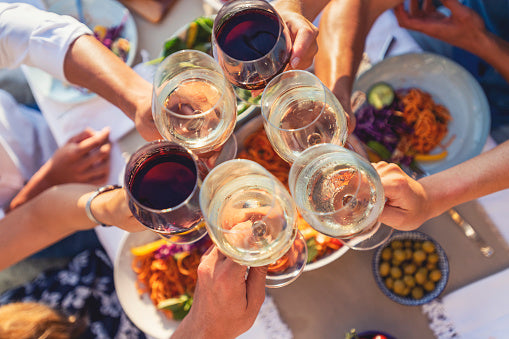 Cheers & shop online anytime
We've been working on a secret project behind the scenes over the past few months, and we couldn't be more thrilled to finally share the big news with you: our brand-new e-commerce store is now live! That means you can shop all your favourite products and explore a whole new world of exciting finds.
Here's how it all works:
Select your desired pick-up location.
Browse through our extensive range of products from the comfort of your own space.
Finally get your hands on that bottle (or maybe even five!) you've been eyeing.
Add your chosen items to your cart.
Complete your purchase securely online or opt for in-store payment.
Pick up your order at your selected store whenever it suits you best.
Sit back, relax, and enjoy your fantastic purchases!
We can't wait for you to dive into the wonderful Wine & Beyond shopping experience we've created just for you. Happy shopping!